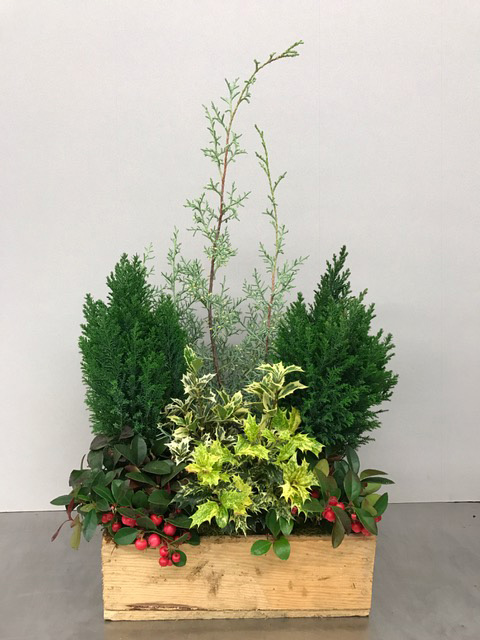 Options
Available:






For more varieties, options, and sizes, please call us
Prices: $75.00+
Sample Holiday Arrangements
All our arrangements pictures are just samples of the corresponding prices. As all of our holiday arrangements are highly customizable, please indicate in the "Notes" box whether you have any preferences on colors, heights, or containers. Please do note, container costs vary widely according to style. For specifics, please contact us by phone.
Small Evergreens Holiday Arrangement
$75.00
Amaryllis Holiday Arrangement
$90.00
Reindeer in Stand with Lady Slipper
$275.00
Reindeer in Wood Holiday Arrangement
$225.00
Amaryllis in White Pot Arrangement
$200.00
Holiday Arrangement in Silver Bowl
$175.00